Locations
Dynamo Swim Club pools are located in Alpharetta, Chamblee and Oakhurst.
Practice Schedules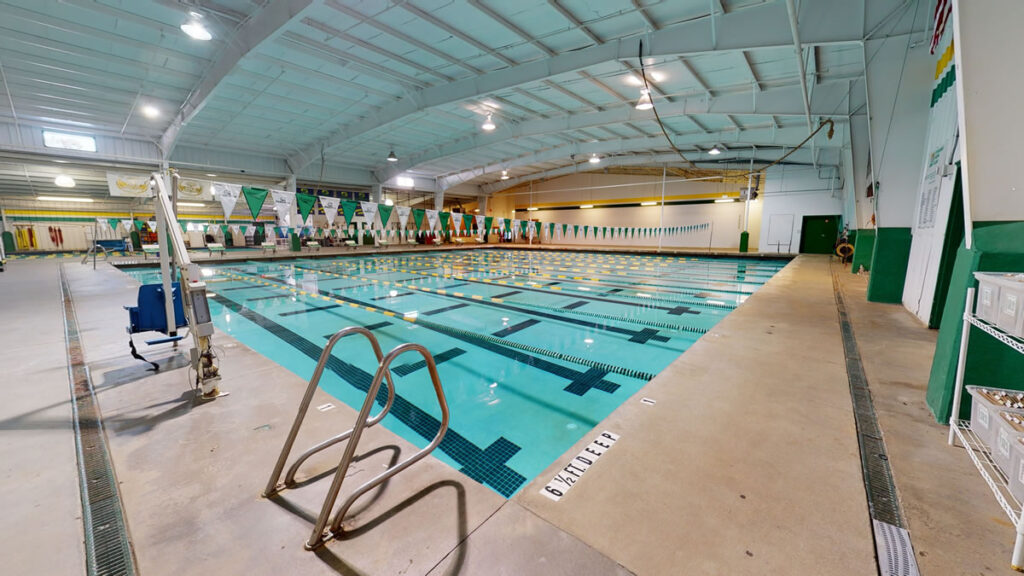 Dynamo Chamblee
Raymond Arthur Bussard Aquatic Center
3119 Shallowford Road, Atlanta, GA 30341
770-457-7946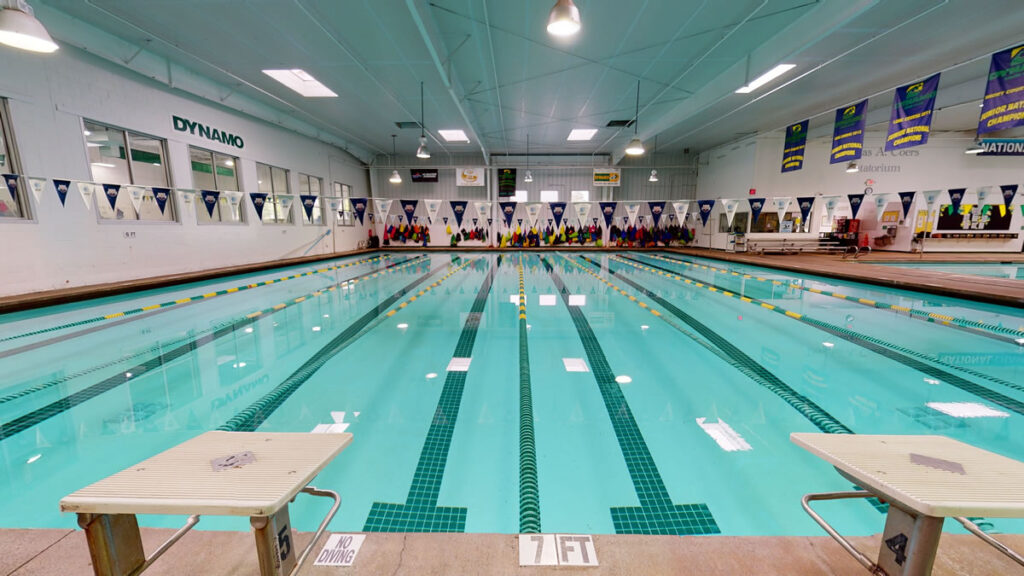 Dynamo Alpharetta
5075 Abbotts Bridge Rd, Johns Creek, GA 30005
770-772-6007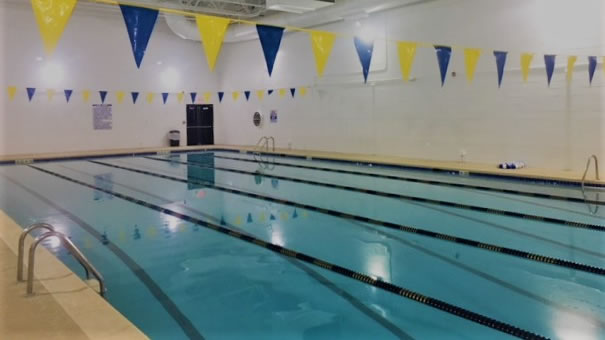 Dynamo Oakhurst
City of Decatur – Oakhurst Pool
450 East Lake Drive, Decatur, GA 30030
770-457-7946
Dynamo Chamblee
On November 8, 1980, the Dynamo organization realized its long sought dream of a home facility with the dedication of the Dynamo Community Center. The facility is a two-pool complex owned and operated by the Dynamo Parents' Club, Inc. In addition to accommodating the training needs of the Dynamo Swim Club, the facility also serves the Atlanta community with instructional, health, certification, and recreational programs for people of all ages.
The focal point of the Swim Center is the indoor 25-yard by 25-meter competition pool. The 25 yard course offers 10 lanes, each 8-feet in width. To minimize water turbulence, the pool ranges in depth form 6-1/2 to 7 feet and is constructed with an 18-inch deep overflow gutter system. Olympians Michael Phelps, Tracy Caulkins and Angel Meyers have set American Records in this pool. A second indoor pool is 25-yards long by 35-feet wide, providing an additional 5 lanes for training. This pool is used for instructional purposes and also serves as the warm-up/warm-down facility during competition. In addition to the two indoor pools, the Chamblee Swim Center houses club administrative offices, a conference room, weight room, multi-sport room, and outdoor turf training field. There is a additional space used by All-American Swim Shop and a bike shop to service our multi-sport community.
A third pool, which was completed in the spring of 1991, is an 8-lane 50-meter outdoor pool. The depth, 7 feet on each end and 9 feet in the center, and a state-of-the -art water return system are designed to make this a great competition pool, as well as expanding our outstanding training complex. The outdoor pool has been enclosed in a clamshell structure providing additional year-round training space, as well as enhancing the ability to offer regional and national level meets.
Programs Offered:
Competitive Team, Dynamo Juniors, Masters, Swim School, Water Polo, MultiSport, Recreation
Contact: 770-457-7946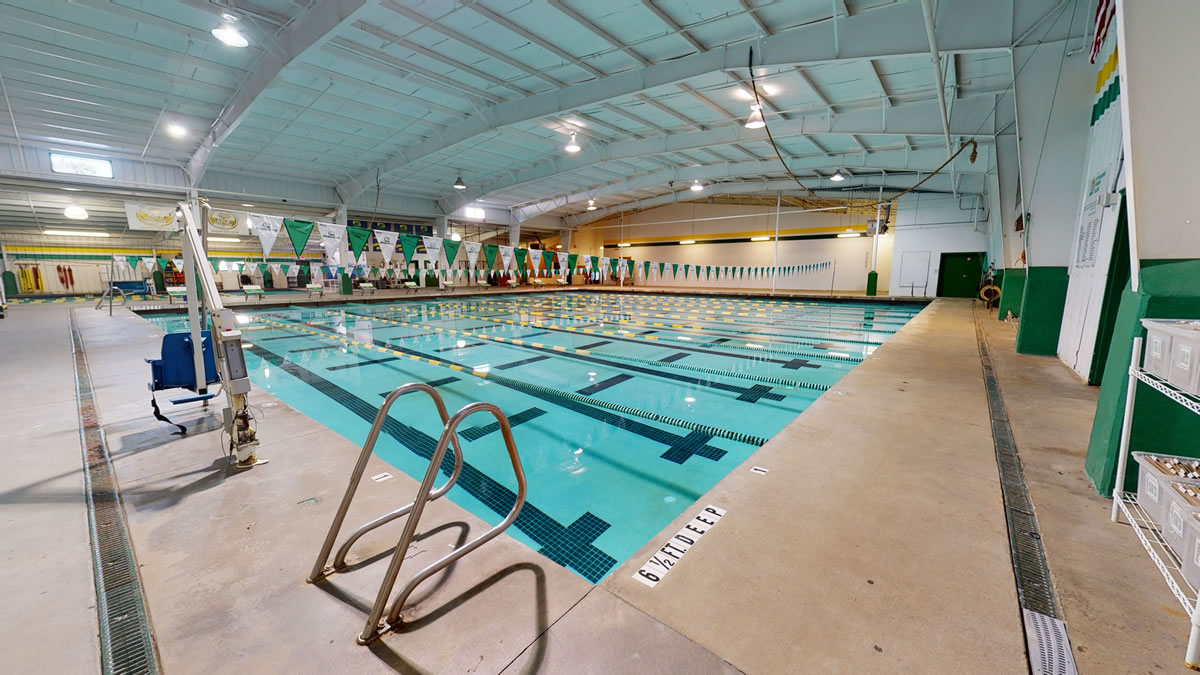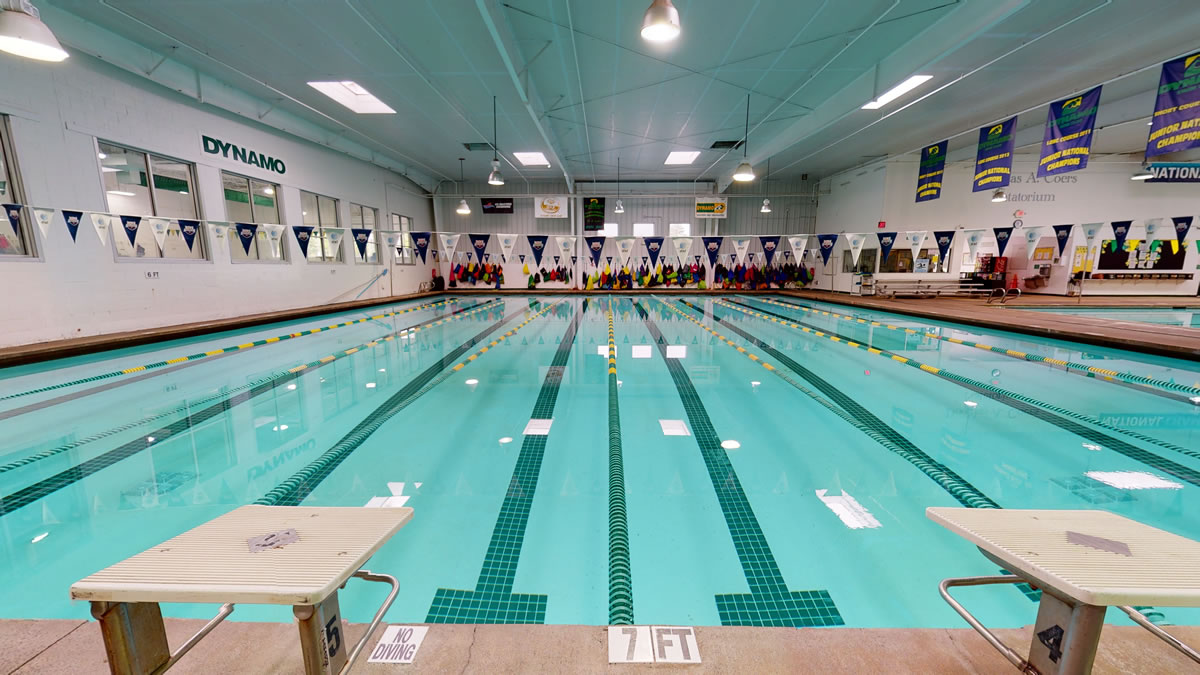 The Dynamo Parents Club continued its mission to improve and expand its programs and community involvement by constructing the Alpharetta site in 1996. The original Alpharetta facility is named after Doug Coers and offers two indoor pools. The main competition pool is 8 lanes by 25 yards ranging from 4-7 feet deep. The second pool, used mainly for instruction, is 4 lanes by 25 yards and ranges from 3-5 feet in depth. In 2007, a third training pool (6 lanes by 25 meters) was added. In addition, the facility offers a weight room, office space, and an All-American Swim Shop store. The facility is in the Abbotts Kids Village which offers other stores specializing in Children`s activities.
For all rec programs (lap swim and water aerobics), Silver Sneakers and Renew Active are accepted. Please see below for schedules and prices for the Alpharetta facility. If you are a Silver Sneakers participant, you will need your 16-digit Silver Sneakers member number when signing up. If you are a Renew Active participant, you will need your member code which begins with an A,S or B followed by 9 numerical digits. If you do not have your member ID (Silver Sneakers) or member code (Renew Active), please call customer service on the back of your health insurance card to obtain this information.
Rec swim hours are available at this location. Members must register and pay at dynamoswimclub.ezfacility.com and then may drop in during open hours.
Programs Offered:
Competitive Team, Dynamo Juniors, Masters, Swim School, MultiSport, Recreation
Contact: 770-772-6007
In 2017, Dynamo added a third site to service the community of Decatur. In partnership with the City of Decatur and the Boys & Girls Club of America, Dynamo operates a 5 lane by 25 meter pool that is used for community programs, instruction and beginning team groups.
Programs Offered:
Competitive Team, Dynamo Juniors, Masters, Swim School, MultiSport, Recreation
Contact: 770-457-7946