Our History
Dynamo Swim Club traces its beginning back to 1964, with creation of the Sandy Springs Swimming Association.
Locations
Coaching Staff
Inception
The Dynamo Swim Club traces its beginning back to 1964 when James Wager formed a group of neighborhood swim clubs in North Atlanta to create the Sandy Springs Swimming Association. Over the years, the DeKalb Dynamos have grown from a small network of summer league teams to become one of the top-ranked age group clubs in USA Swimming. In 1973, the Dynamo Parents' Club, Inc. was formed as a booster organization and by 1979 the Dynamo Parents' Club inherited full control of the team and adopted its present name, "Dynamo Swim Club."
Mission: Developing world class citizens through excellence in swimming
Vision: To be the model 18 & under club in the United States
Philosophy: Dynamo Swim Club implements the safe sport policies and guidelines provided by USA Swimming and US Center for Safe Sport to ensure a safe environment for all members and participants as we pursue our mission and vision.
Core Values: GRATITUDE, GRIT, GROWTH, INNOVATION, INTEGRITY, RESPECT, UNITY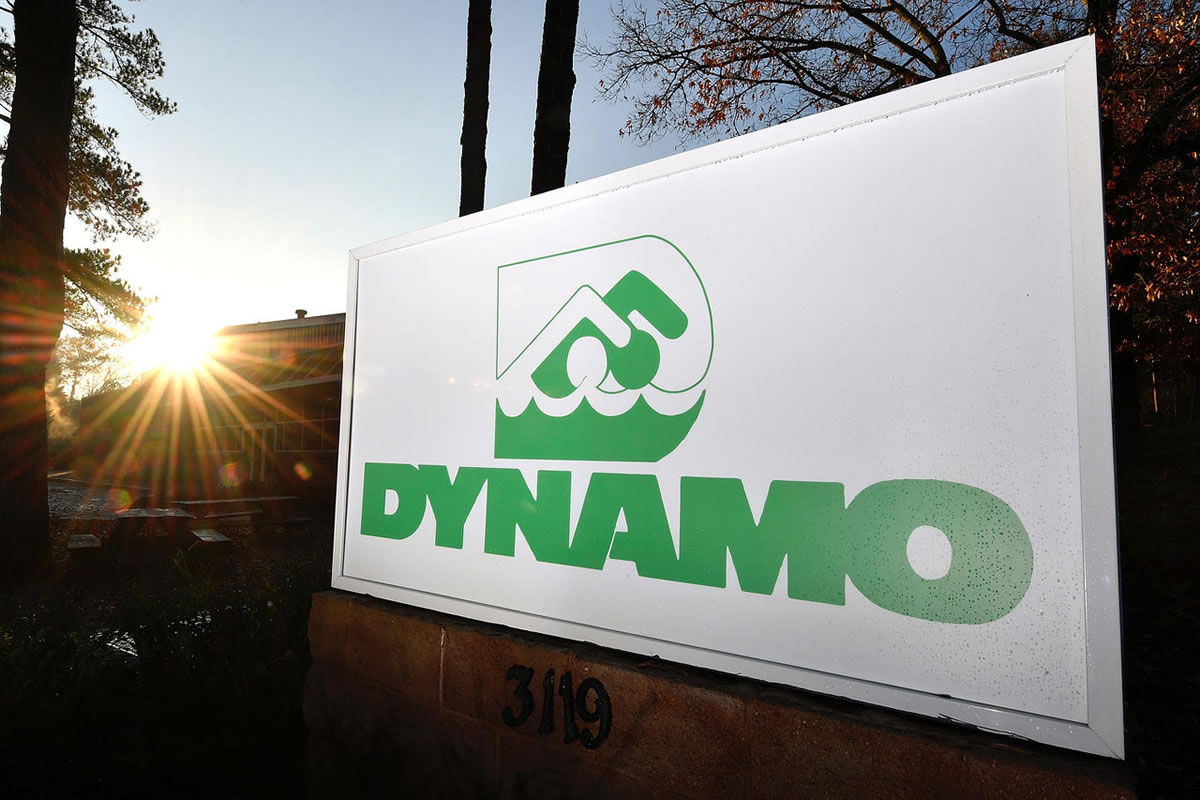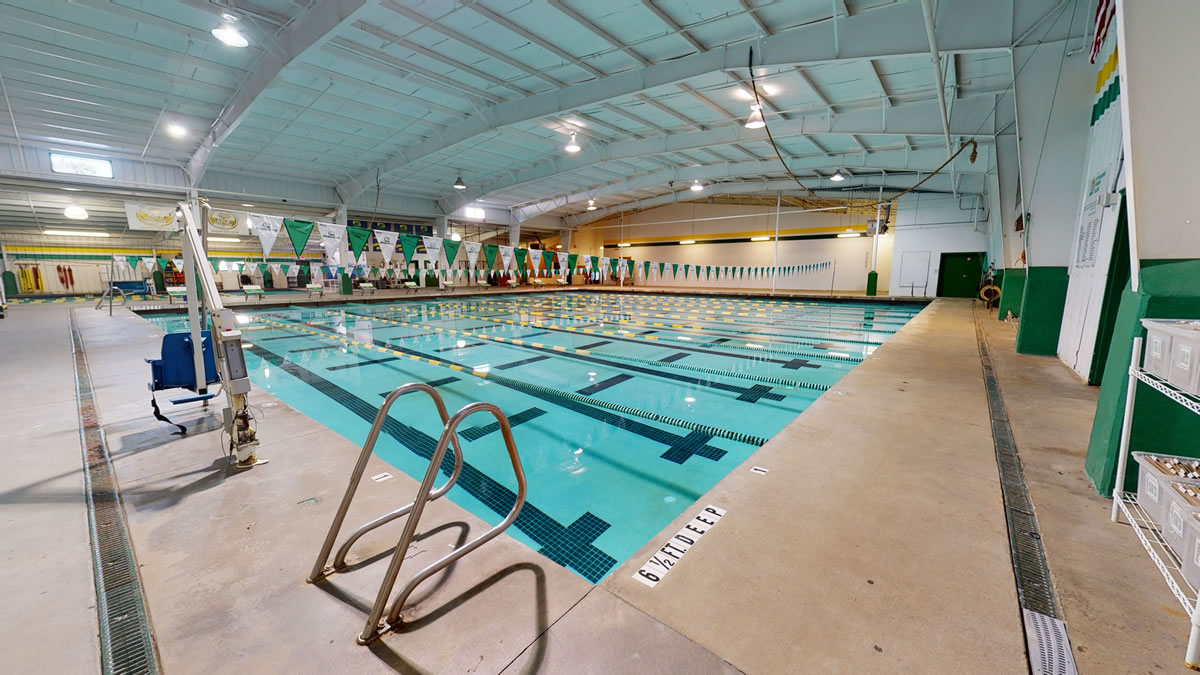 The 1980s
The DeKalb Dynamos first trained at Briarwood Park Pool, an eight-lane, 25-yard neighborhood pool, with hopes of building their own facility. On November 8, 1980, the team realized its long-sought dream of a home facility with the dedication of the Dynamo Community Swim Center in Chamblee, GA. The 25 yard by 25-meter competition pool is the same pool where Olympians Michael Phelps, Tracy Caulkins and Angel Meyers have set American records. Through the years, this permanent home allowed the Dynamo program to make tremendous progress both organizationally and competitively and established Atlanta as one of the major swimming centers in the United States.
Dynamo Swim Club has been fortunate to have head coaches with outstanding leadership and coaching talent. In Hogan's last year, David Marsh took over when Hogan briefly retired from coaching. The two fulfilled the role for a year and a half before Hogan left the program to Marsh. While Marsh was the head coach for only a year, he had a profound effect on the future of the team and established emphasis on stroke technique and mental focus.
Coach Alex Braunfeld followed these two outstanding coaches in 1988 and helped Dynamo Swim Club rise to the national and international swimming arena. Within two years, Dynamo won the USA Swimming 18 & under National Championships for women and was the second-place team overall. In 1989, Dynamo produced its first American record holder, Mary Ellen Blanchard. During his four-year tenure at Dynamo, Coach Braunfeld led the team to a Top 5 finish at every National Championship.
During this time, Dynamo opened a new outdoor 50-meter pool at the Chamblee swim center and extended the program to a second training location in Mountain Park until the pool was demolished by the county in 2004. With sound facilities and expert meet direction, the Dynamo Parents' Club hosted the Alamo Cup, a USSR-USA Dual Meet in 1989. This event demonstrated Dynamo's expertise in hosting swim meets and was critical to the selection of Atlanta for the site of the 1996 Olympics.
1990s
In 1990, Dynamo had more swimmers ranked in the Top 50 than any other club in the world. Dynamo swimmers Eric Wunderlich and Mary Ellen Blanchard earned spots on the USA World Championship and Pan Pacific teams, Dynamo swimmer Carlton Bruner made the United States Pan Pacific team in 1991 and Dynamo swimmer Lisa Summers made the United States Pan Am team in the 200 IM and brought home a gold medal.
Steve Bultman followed Braunfeld as Dynamo Head Coach in 1991. As a former 1988 Olympic coach for Team USA, Bultman coached outstanding swimmers Ashley Roby, Shawn McNew, and Olympian Beth Barr. Over his four-year leadership, Bultman brought levity to the Dynamo pool deck with jokes at Christmas practices and riddles during swim meets.
Dynamo Swim Club became known as a team with groundbreaking stroke efficiency in the 1990s. The team took first place honors for the Walt Schlueter Stroke Technique Competition hosted by the American Swimming Coaches Association in 1992, 1996, and 1997 and finished as the runner-up team in 1993, 1994, and 1995. The competition was discontinued after 1997, yet the focus on stroke efficiency endured.
While Dynamo's own alumni Eric Wunderlich and Carlton Bruner made the 1996 USA Olympic Team, Dynamo offered its services in 1996 as an Olympic training site. Water polo and synchronized swimming teams practiced at Dynamo and our pool was the site of the Paralympic swimming competition.
During the 1995-96 season, Dynamo opened its third training facility in Alpharetta under the leadership of Pierre Fontaine. This expansion helped to better serve existing members, attract new members, and expand community aquatic programs. The new facility featured two indoor pools, a weight room and office space. Doug Coers, the first head coach at Alpharetta, quickly made the program one of the most dynamic at Dynamo. In the fall of 1997, thirty-year-old Coers was killed in a tragic car accident. His love for swimming lives on at Dynamo's annual Doug Coers Memorial Pentathlon swim meet, a fall festival swim meet that kicks off each short course season.
Ed Spencer joined Dynamo in 1998 as head coach as Alex Braunfeld returned to Dynamo as coach at the Alpharetta facility. Over the next five years, these two coaches worked together to produce over 200 new team records, 27 new Senior National qualifiers, two individual US Swimming National champions, two US Swimming National 18 & Under team titles, a USA Swimming National age group record, and a first-place team finish at the 1999 Summer Southeast Junior Championships.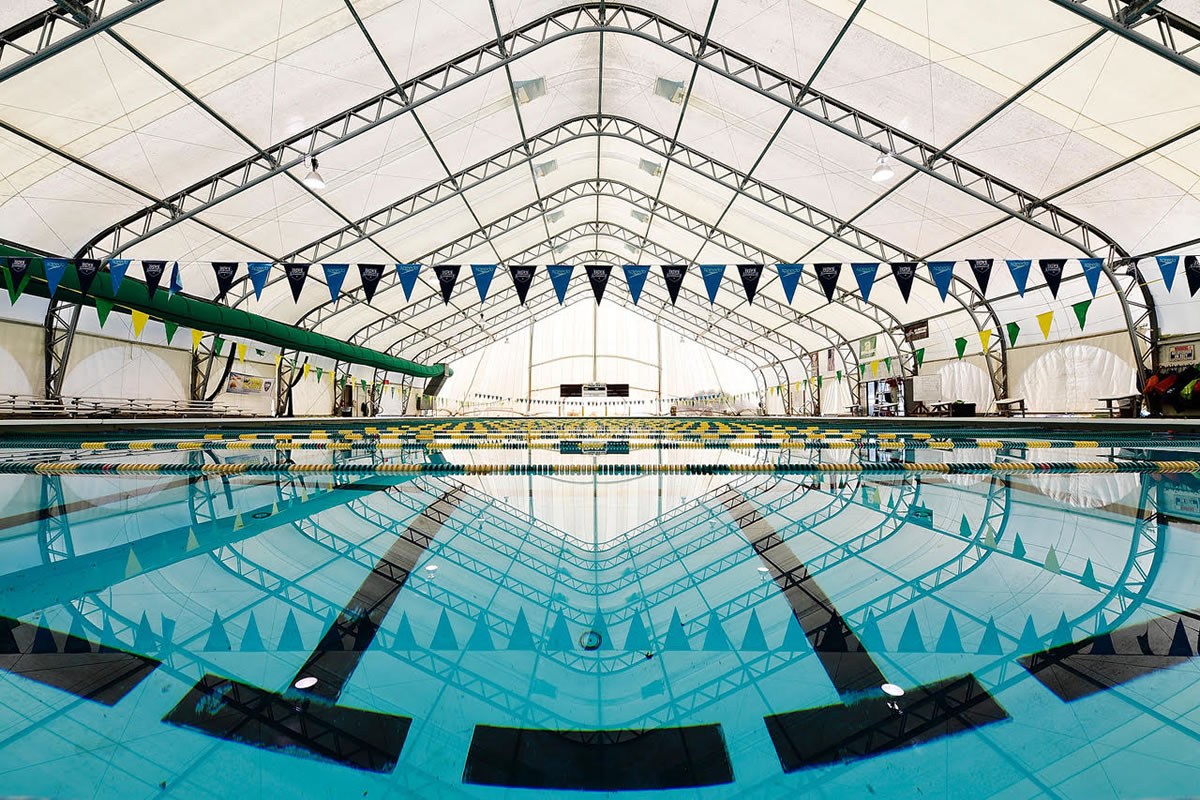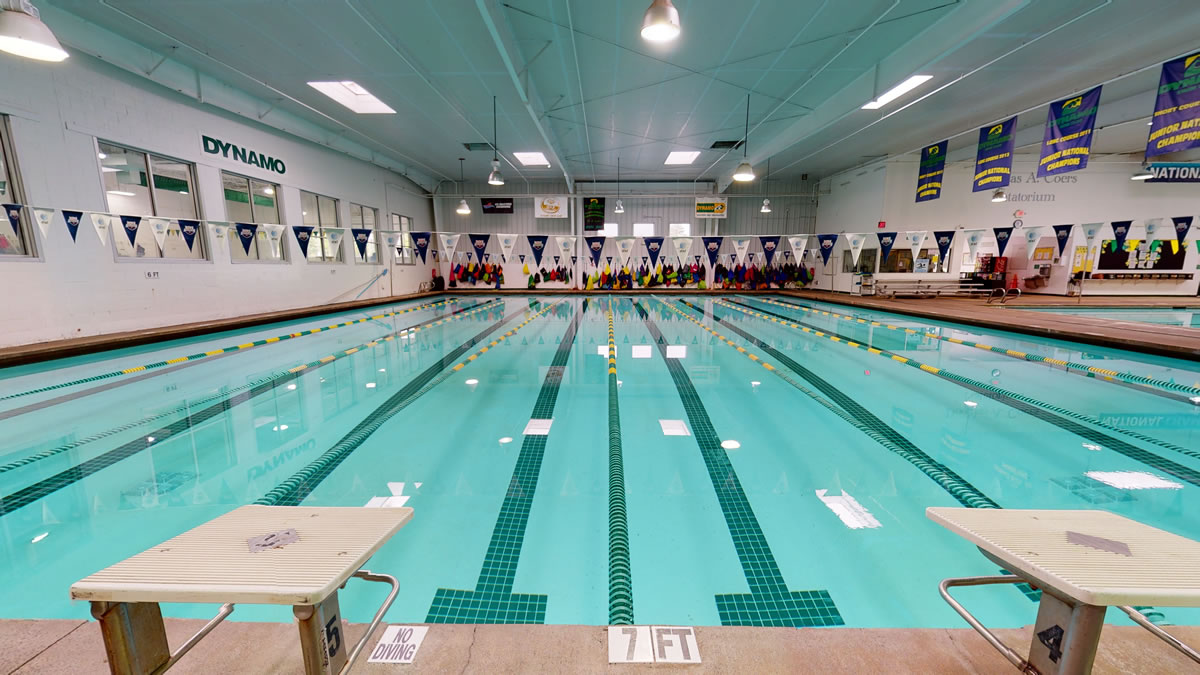 The 2000s
Dynamo Swim Club started off a defining decade with a leading presence at the national level. Dynamo had a member on a USA Swimming National Junior Team every year from 2000-2004. In both 2001 and 2002, Dynamo swimmers participated in the World Championships, Pan Pacific Championships, and Goodwill Games. In 2003, five swimmers represented the US at the Pan Am Championships in Santo Domingo and World University Games in Daegu Korea. In 2004, 14 Dynamo swimmers attended US Olympic Team Trials in Long Beach, CA.
Coach Spencer retired following Olympic Trials and Canadian coach Mark Temple replaced him as Dynamo's head coach. Shortly after, Jason Turcotte was hired as Head Coach and CEO of Dynamo in 2006. From his first day, Turcotte brought innovative techniques, such as his emphasis on racing underwater in what he called the "fifth stroke". During the 2000s, USA Swimming sought to recognize clubs for strong organizations and high-performing athletes. Dynamo not only achieved the highest level of the USA Swimming Club Recognition Program but was also a seven-time recipient of a Gold Medal in the Club Excellence Program.
In 2008, Dynamo's swimming family grew when Multisport was founded as a partnership between Dynamo Swim Club and Dynamo Masters & Triathletes. Head coach and founder Matthew Rose created the premiere multisport community to train triathletes, and in just one year the program saw two Ironman Hawaii qualifiers. Multisport has continued to produce athletes performing in the international triathlons.
The 2010s
Dynamo started the new decade off strong, winning its fourth consecutive Age Group State Championship in March 2010. Dynamo senior swimmers won the Southern Zone Senior Sectionals the same month and the team won two consecutive U.S. Junior National Championships in 2010 and 2011.
In 2012, Dynamo contributed one swimmer to the U.S. National Team, two swimmers to the U.S. Junior National Team, and two to the U.S. Junior National World Cup Team. At the London Olympics, Dynamo's Matias Koski represented his native Finland. In 2013, Dynamo won Junior Nationals for the third time in four years, five athletes qualified for the National Junior Team and two athletes won World Junior Championship titles.
Dynamo celebrated a strong coaching staff in 2014. Dynamo coach Beth Winkowski was named FFT/ASCA Age Group Coach of the Year at the ASCA Convention and Head Coach/CEO Jason Turcotte was awarded the Developmental Coach of the Year (Counsilman Award) by USA Swimming after the success of the 2013 year.
In celebration of Dynamo's 50th anniversary, Dynamo launched a huge expansion project titled "Continuing the Race" in the fall of 2014 to turn Dynamo Swim Club into a premier competitive venue for the future. The expansion included new team locker rooms, increased office space for staff, a larger strength and conditioning center, and provided a space for the multisport program.
The team established the Dynamo Racing Club in 2015 to promote "AAAA" achievement in each age group. The pools filled with Dynamo Racing Club caps to celebrate swimmers on their way to attainting national age-group Top 10 rankings, national select camps, national age-group records, and national-level time standards.
The excitement surrounding the 2016 Olympics was heightened by four Dynamo swimmers competing in the games. Gunnar Bentz (gold medal) and Jay Litherland (5th) represented the USA, as did Paralympic finalist, McClain Hermes (8th). Additionally, Matias Koski made his second Olympic appearance in Rio, representing Finland.
In May 2017, Jason Turcotte passed away unexpectedly in his sleep. Under his stewardship, Dynamo had a golden decade and placed more athletes on international teams than at any other point in the history of the program. Turcotte was posthumously named as the Georgia Swimming's 2017 Senior Coach of the Year and inducted into The Georgia Aquatic Hall of Fame in 2018.
In September 2017, Ian Murray joined Dynamo Swim Club as head coach. Coach Murray previously served as the Associate Head Coach of Carmel Swim Club in suburban Indianapolis. During his time at Carmel, Ian coached a Junior World Record Holder, a USA Swimming National Champion, and multiple Junior National Champions. His swimmers have set multiple USA Swimming National Age Group Records. Coach Murray is a USA Swimming National Team coach and was on the coaching staff of the 2019 FINA Junior World Championship Team, the 2019 Junior National Team trip to the Mel Zajac International, as well as the 2016 USA Swimming College Challenge. He has been Head Coach for both the USA Swimming National and Zone Select Camps. The American Swim Coaches Association named Ian Coach of Excellence.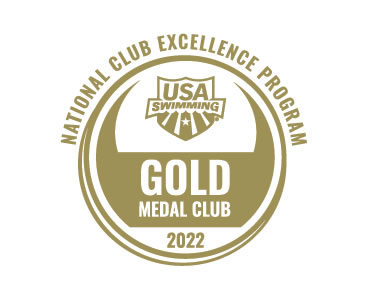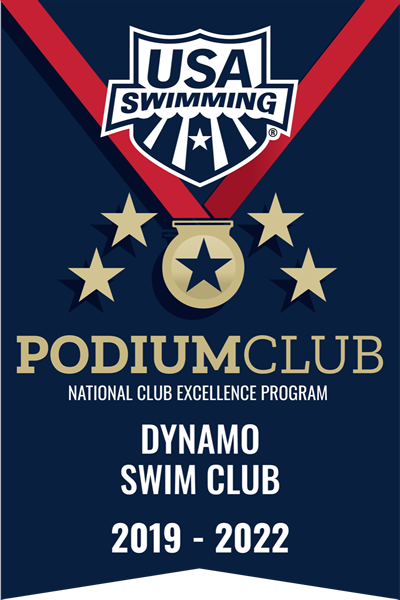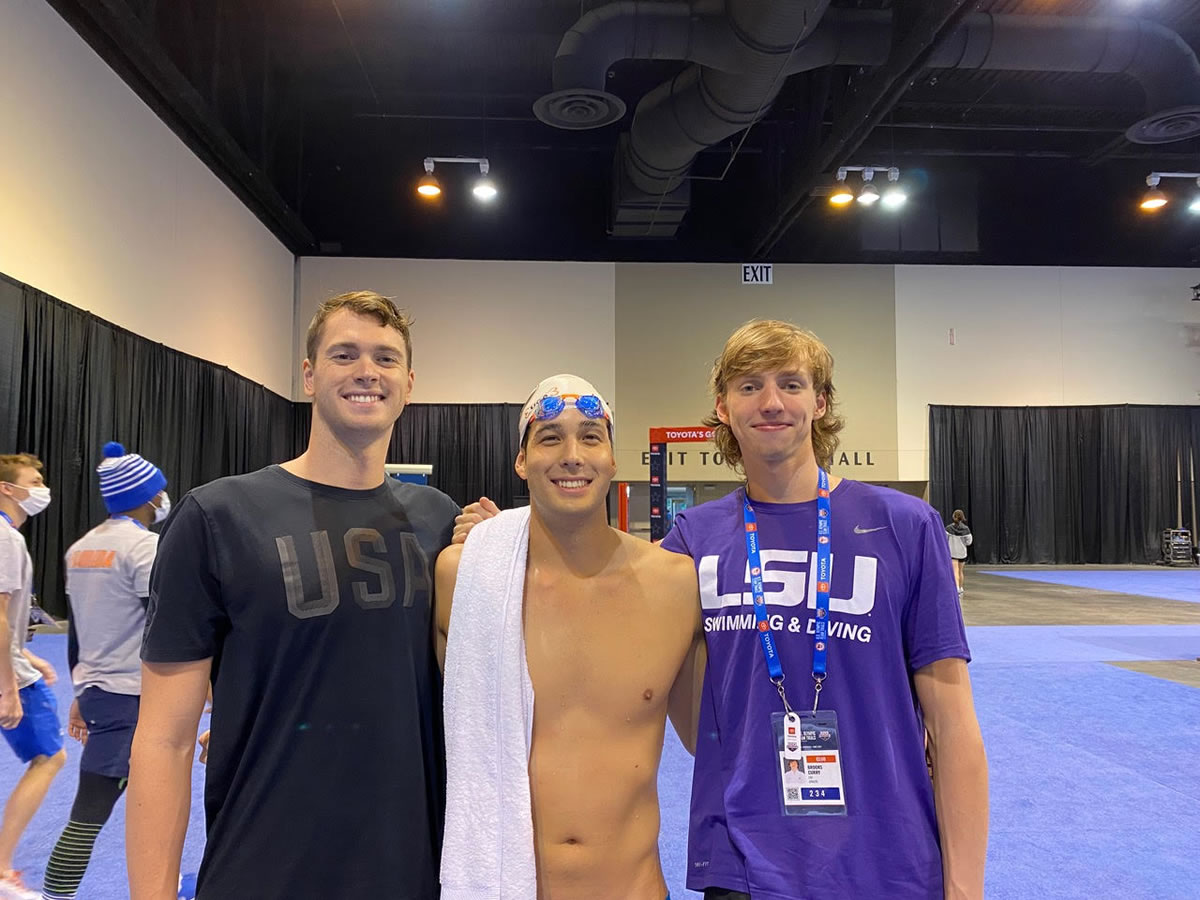 Today
Dynamo's tradition of excellence continues today. In 2019, Jay Litherland won a silver medal in the 400m individual medley at the 2019 FINA World Championships in South Korea, while Rye Ulett qualified to represent the USA at the FINA Junior World Championships in Hungary. The same year, Ulett and teammate Ian Grum were named to the USA Swimming National Junior Team.
At the 2021 United States Olympic Team Trials, Gunna Bentz (200m butterfly) and Jay Litherland (400m individual medley) again qualified to represent Team USA at the Olympic Games in Tokyo. Brooks Curry also qualified for the 4 x 100m freestyle relay, making this the largest group of qualifiers Dynamo has had for a single US Olympic Team. Litherland went on to win silver in the 400m individual medley, and Curry won gold in the 4 x 100m freestyle relay. Brooks will again represent Team USA at the 2022 FINA World Championships.
Continuing the mission to provide elite training to all swimmers, Dynamo has become a premiere club in training for paralympic athletes. Swimmer McClain Hermes earned eighth place at the Rio 2016 Paralympic Games and claimed two individual medals, gold and bronze at the 2017 World Para Swimming Championships in Mexico City. In March 2018, Vica Beelner became the first female American SM5 swimmer to race a sanctioned SCY 400IM. Beelner previously competed at the 2013 World Dwarf Games in both swimming and table tennis.
Most recently, Gia Pergolini broke the S13 World Record in the 100m backstroke en route to qualifying for the 2021 Paralympics in Tokyo. Pergolini previously won silver in the 100m backstroke at both the 2017 and 2019 World Para Swimming Championships.
Always growing, Dynamo started offering a year-round competitive team and swim lessons out of the City of Decatur's Oakhurst pool in 2017 to extend Dynamo's reach to more of the metro Atlanta area.
Dynamo By the Numbers
1.8 million gallons of water
10,000 swim lessons for children annually
800+ competitive swim team members annually
350 pre-competitive swimmers annually
150+ Masters and Triathletes
20+ Scholastic All Americans annually
20+ scholarships to club team members
21 swimmers at 2021 Olympic Team Trials
22 swimmers at 2016 Olympic Team Trials
14 swimmers at 2012 Olympic Team Trials
7 Junior National Team Championships
5 United States Olympians
2 United States Paralympians
ONE TEAM