Fitness and Excellence For Life
Dynamo Swim Club





Dynapalooza!  Saturday, April 29, 2023
10:00 am – 2:00 pm, Chamblee Facility
This event will bring the entire Dynamo Family together to celebrate our swimmers, our coaches, our parents!! The past few years have prevented us from coming together as a big group, and we're ready to get together, raise some money and Have Some Fun!!
Event activities:
Swim-A-Thon for all swimmers
Silent Auction (will be placed online in advance as well)
Dynamo merchandise for sale
Music, Food Trucks, Bouncy House
Raffles and Prizes
Youth Programs
Dynamo swimmers have enjoyed success at every level of competitive swimming from achieving state, regional and national team titles to setting American records and world-ranked times. Our mission is to pursue excellence in competitive swimming and create lifelong athletes.
In addition to a large 18 and under swim team, Dynamo's passion for swimming flows to many swimming programs.
Adult Programs
Dynamo Masters provides year-round competitive swimming for adults while Dynamo Multisport builds triathletes. Other water activities, like Dynamo Water Polo and Dynamo's recreational and wellness programs, are supported by Dynamo facilities.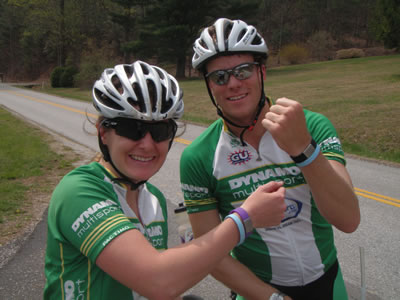 Multisport
Dynamo Multisport finds its roots in a deep passion for coaching and the love of sport. We hope you come and give us a look – swimming, indoor cycling, coaching programming. Come see our little family. We are friends. We are teammates. We are family. WE ARE DYNAMO!
800+ Competitive Swim Team Members
21+ Swimmers at 2021 Olympic Team Trials
10,000 Swim Lessons Given Annually
7 US Olympians and Paralympians
Gunnar Bentz
Dynamo Class of 2013
2016 US Olympic Gold Medalist
2021 US Olympian
"Dynamo has been vital in my development as a swimmer and as a person. Determination, self-motivation, and resiliency through failure are lessons that I had instilled in me through the passionate coaching staff that will undoubtedly last for a lifetime. It is difficult to put into words how grateful I am to have swum for Dynamo Swim Club and its impact on my life."
Jay Litherland
Dynamo Class of 2014
2016 US Olympian
2021 US Olympic Silver Medalist
"A family helps you make your dreams come true. Dynamo is that family to me and will forever be in my roots. I am forever grateful for everything the program did for me, and for what they continue to do for their athletes and their community"
Sam Lewis
Dynamo Class of 2012
"Dynamo had lasting impacts that will stay with me for the rest of my life. It felt like my second home from when I was a kid, until I graduated high school. The coaches watched us grow up and cared about our development not only as swimmers, but as people. I wouldn't be the person I am today without Dynamo and I'm so thankful for my time there, and for all of the coaches, parents, and especially teammates that made it so special."
Michael Kenny
Dynamo Class of 2012
Former Dynamo Coach
"I was lucky enough to give back what was given to me, and coach wearing the green and gold. I now understand the hard work and sacrifice all the coaches put in while I was there allowing me to appreciate what was given to me as a young athlete. Being a part of the Dynamo community, as an athlete and coach, has shaped me into the person I am today. I am forever grateful for every person that I was fortunate enough to meet and look forward to seeing the success Dynamo will continue to have!"
Payton Remick
Dynamo Class of 2019
"My time at Dynamo Swim Club completely changed my life and I could not be more grateful or appreciative of the many people who made such a huge impact. I made lifelong friends and mentors that have helped me in so many ways. The program at Dynamo is unlike any other; The team produces elite level athletes who are not only fast at swimming, but also exude amazing character outside of the pool. Many of the swimmers I swam with at Dynamo were top level athletes, students, and active members in their community. Being around such amazing and hardworking individuals pushed me to strive for greatness daily. Plus, the coaching staff at Dynamo give their all to the team by not only being encouraging and motivating but dedicate themselves to growing the team by personal example. Dynamo Swim Club supplied me with lasting lessons and knowledge that I will always remember and cherish."
Cade Auerbach
Dynamo Class of 2017
"I joined Dynamo because my older brother was on the team, but I stayed for so many more reasons. The coaching staff was supportive and pushed me to reach new limits, I formed lifelong friendships over the years, and I've achieved success I never thought was possible. Dynamo was my home away from home for 10 years, and I wouldn't have had it any other way"
Ethan Moon
Dynamo Class of 2018
"It isn't hyperbole to say that being a swimmer at Dynamo Swim Club changed my life, instilling some of the core tenets that have guided me throughout my college career. Very few things in life teach you the value of hard work, the benefits of doing the small details correctly, and the sense of community and belonging that swimming does. My peers at Dynamo and the coaches that guided us for years and years remain an important part of who I am."
Isabelle Bray
Dynamo Class of 2016
"Dynamo taught me that hard work pays off. It prepared me for college swimming and academics because the coaching staff pushed me to be my best in the pool and in the classroom. Dynamo is the best club in the Atlanta area because of how much they value being a team. They taught me how important teamwork is in achieving your goals."
Cam Auerbach
Dynamo Class of 2019
"I was greeted with open arms from all the coaches and athletes, and right off the bat I knew this was where I wanted to start my swimming journey. Throughout my time at Dynamo, I have met lifelong friends who support and challenge me still to this day. I cherished my time at Dynamo surrounded by a caring coaching staff and supportive teammates."
Ian Grum
Dynamo Class of 2019
"The coaches are extremely caring and want each of their swimmers to succeed, whether it be inside or outside the pool. They do a great job of using swimming to grow their swimmers' character. During my time at Dynamo, I improved as a swimmer, but the thing that was most important was that I grew as a person."
Tim Goudie
Swim Parent
Former Dynamo Board Member
"One of the unique characteristics of the Dynamo Swim Club was that as a family we could become actively involved in the club and be there to share those precious moments and memories with our child. We always felt welcome and valued by the coaches & staff and therefore being involved was a natural way of contributing to the building up all the swimmers in their athletic journey. Even though my son no longer trains at Dynamo those positive relationships continue and we remain part of a much larger Dynamo family."
Patrick & Mary Grum
Dynamo Parents
"We are so grateful for the unbelievable experience our son, had as a swimmer representing Dynamo. It was amazing to watch him grow as a competitor, great teammate & mentor to younger swimmers. The coaches, staff, and parents all contribute to the success of the program. Coach Jason Turcotte would be so very proud of the legacy he helped create. Thank you Dynamo!"
Randy & Kathy Pilkenton
Dynamo Parents
"Our family is grateful for the Dynamo Swim Club's coaches and program. Foremost is Dynamo's long-time commitment to excellence and developing well-rounded athletes and creating teams that take to heart the saying "there is no 'I' in 'team'". For our daughter who started at Dynamo at age 9 and progressed to a scholarship athlete in college, she not only enjoyed many accomplishments and awards in her time with Dynamo but loved even more the accomplishments of her team and teammates. She also developed lifelong friends who continue to cheer each other on in college. Competitive swimming at an elite level is hard work and requires deep commitment, and we clearly watched Dynamo's coaches and program instill the proper attitudes and values that supported that spirit."
Cliff & Ann Bargeron
Dynamo Parents
"Whether your swimmer is striving for a successful high school swim career or to swim in college at the D-1 level, the Dynamo coaches will support their goals. More importantly, the coaches will teach your swimmer to take ownership of those goals and their performance. The ability to self-advocate and set and measure personal goals are tools that your swimmer can take beyond the pool and use throughout their lifetime."